Get Your Autumn Dining Vibe of Style and Functionality in Harmony
Views : 346
Author : Joyye
Update time : 2023-09-20 14:33:15
Get Your Autumn Dining Vibe of Style and Functionality in Harmony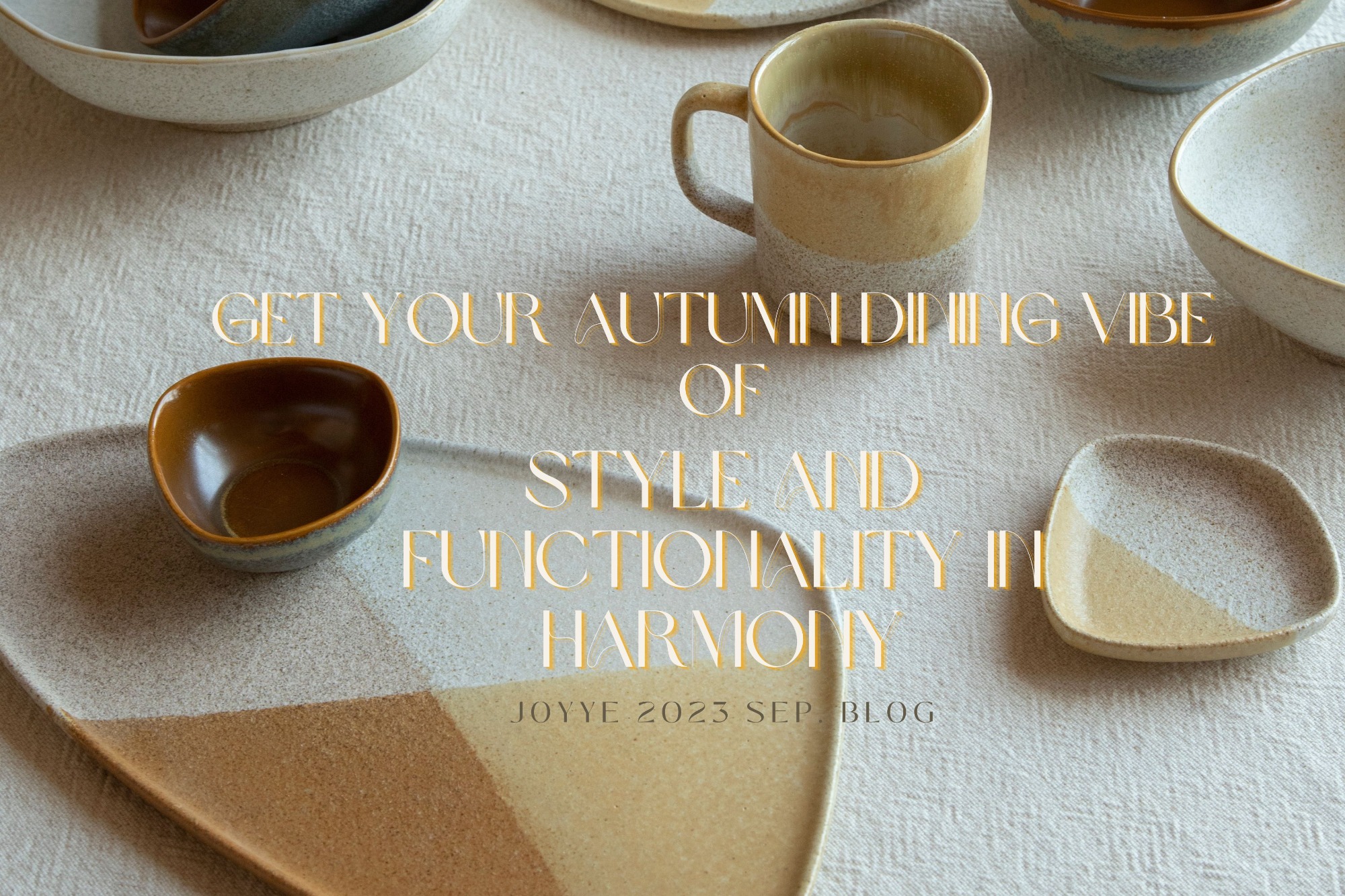 1. Introduction
Autumn is a season that beckons us to embrace warmth, comfort, and togetherness. When the leaves change color, and the air becomes fresh, it's the perfect time to gather around the table with loved ones and savor the season's flavors. Consider adorning your table with ceramic tableware to make these moments even more unique. In this blog, we will explore the world of ceramic tableware, its timeless appeal, and how you can infuse autumn charm into your dining experience using these versatile pieces.
2. The Timelessness of Ceramic Tableware
Ceramic tableware has been a staple in households for a long time, and it has a timeless appeal and enduring popularity. These pieces uniquely combine style and functionality, making them ideal for everyday use and special occasions. Let's explore why ceramic tableware remains a beloved choice for setting a beautiful table.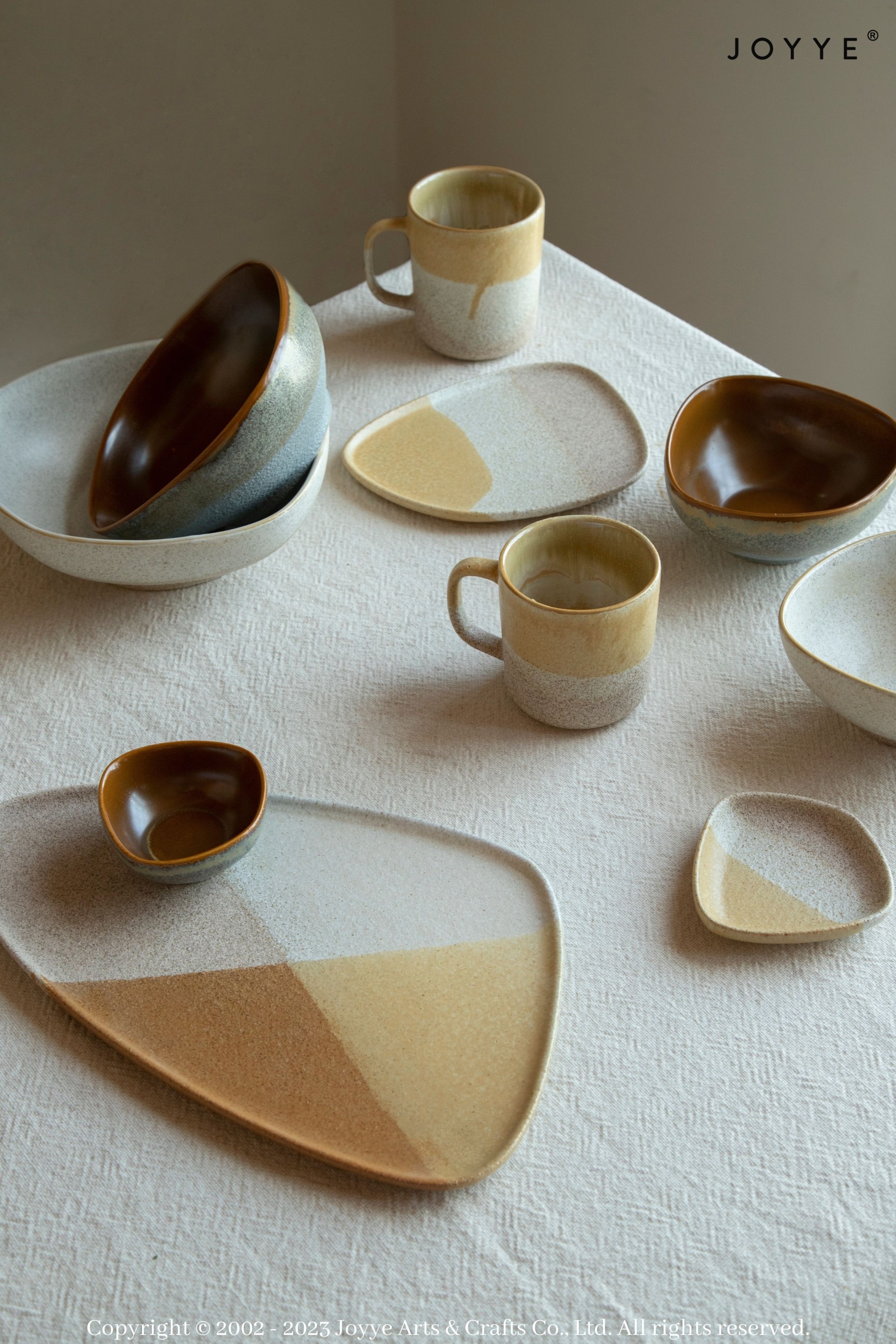 (1) Versatility
One of the standout features of ceramic tableware is its versatility. It is available in different shapes, sizes, and designs, perfect for various dining occasions. Whether hosting an elegant dinner party or enjoying a casual family brunch, you can find ceramic pieces that perfectly complement the ambiance.
(2) Durability
Ceramic tableware is renowned for its durability. Ceramic dishes, plates, and bowls can last many years when properly cared for. They resist chipping and scratching, ensuring they maintain their beauty even with frequent use.
(3) Easy Maintenance
Cleaning ceramic tableware is a breeze. Most pieces are dishwasher-safe, making cleanup a convenient and hassle-free process. This practicality is especially appreciated when hosting gatherings during the busy autumn season.
(4) Heat Retention
Ceramic tableware has excellent heat retention properties. This means your soups, stews, and other hot dishes will stay warmer, enhancing the dining experience, particularly on cool autumn evenings.
(5) Aesthetic Appeal
Ceramic tableware offers diverse designs and colors for various preferences and occasions. From classic white dinnerware that exudes elegance to artisanal hand-painted plates that add a touch of rustic charm, there's a ceramic style for everyone.
3. Autumn-Inspired Ceramic Tableware
Now that we've explored the enduring allure of ceramic tableware let's delve into how you can infuse the spirit of autumn into your table settings using these versatile pieces.
(1) Warm Earthy Colors

Autumn is synonymous with warm, earthy tones. Consider investing in rust, deep green, and golden yellow ceramic tableware to capture this essence. These colors can be incorporated through dinner plates, salad bowls, and mugs, creating a cohesive and inviting table setting.
(2) Artisanal Craftsmanship

Handcrafted ceramic tableware often showcases intricate details and unique textures that evoke the rustic beauty of autumn. Look for pieces created by skilled artisans, often featuring delicate leaf motifs, hand-painted designs, or textured surfaces reminiscent of the changing leaves.
(3) Autumn-Inspired Patterns

Embrace the season by opting for ceramic tableware adorned with autumn-themed patterns. Plates and bowls with leaf, acorn, or pumpkin motifs can add a delightful touch of whimsy to your table setting.
(4) Mix and Match
Mix and match different ceramic tableware styles and patterns. This eclectic approach can create a charming and laid-back atmosphere, perfect for casual autumn gatherings—experiment with combining solid-colored pieces with those featuring intricate designs.
(5) Autumn-Inspired Centerpieces
Pair your ceramic tableware with autumn-inspired centerpieces. Consider using ceramic vases filled with fresh seasonal flowers or arrangements of mini pumpkins and gourds. These elements can enhance the overall aesthetic of your table.
4. Table Setting Tips
Creating an inviting autumn table setting with ceramic tableware involves more than just choosing the right pieces. Here are some additional tips to help you achieve a harmonious and visually appealing dining experience:
(1) Layer Your Table
Start with a tablecloth or runner in autumn colors like deep red, burnt orange, or rich brown. Layer your ceramic dinnerware on this base to create depth and visual interest.
(2) Coordinate Accessories
Pay attention to the details. Coordinate your napkin rings, placemats, and utensils to match the autumn theme. Wooden chargers or rustic cutlery can complement ceramic tableware beautifully.
(3) Candlelit Ambiance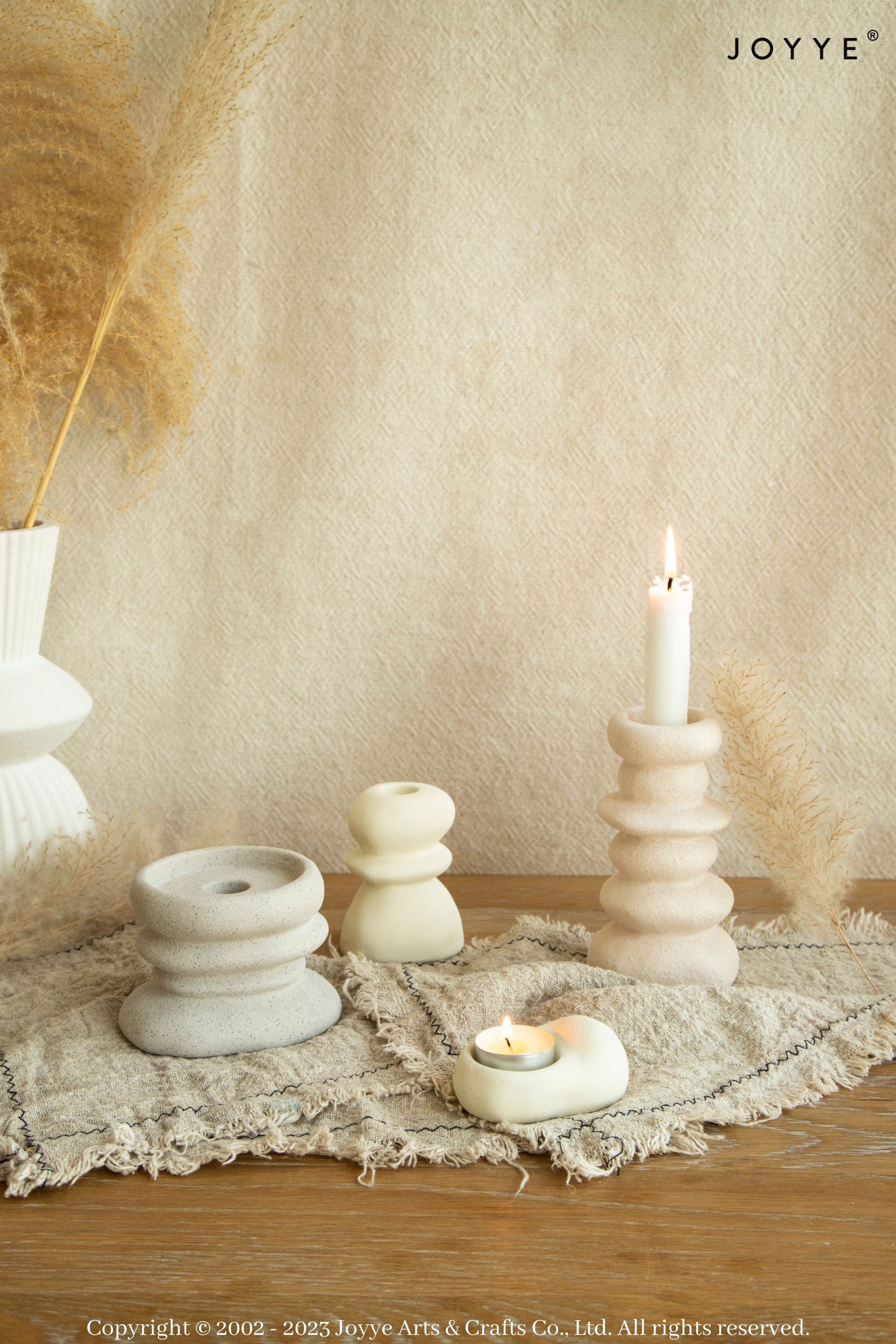 Incorporate candles to infuse warmth into your autumn table setting. Choose ceramic candleholders or lanterns in earthy tones to create a cozy and inviting atmosphere.
(4) Place Cards with Style
If you're hosting a formal gathering, craft placecards using autumn leaves or elegant ceramic placeholders. These small details can add a personalized touch to your table.
(5) Mix Textures
Add texture to your table setting by incorporating woven placemats, linen napkins, and ceramic salt and pepper shakers. Mixing different textures can create visual interest and depth.
5. Conclusion
Ceramic tableware has an enduring charm, making it a timeless choice for setting a beautiful table. By infusing autumn-inspired elements into your ceramic tableware collection, you can elevate your dining experience and create memorable moments with loved ones. Whether you're savoring a hearty autumn meal or sipping hot cider with friends, the warmth and versatility of ceramic tableware will enhance the ambiance of your gatherings.
So, this autumn, gather around a table adorned with colorful, and Joyye can help you with delicate designs of ceramic dishes and let the season's spirit envelop you. For more information, please head to https://www.joyye.com/