Ceramic vs. Other Materials: Why Choose Ceramic Homeware?
Views : 504
Author : Joyye
Update time : 2023-07-20 11:13:46
Ceramic vs. Other Materials: Why Choose Ceramic Homeware?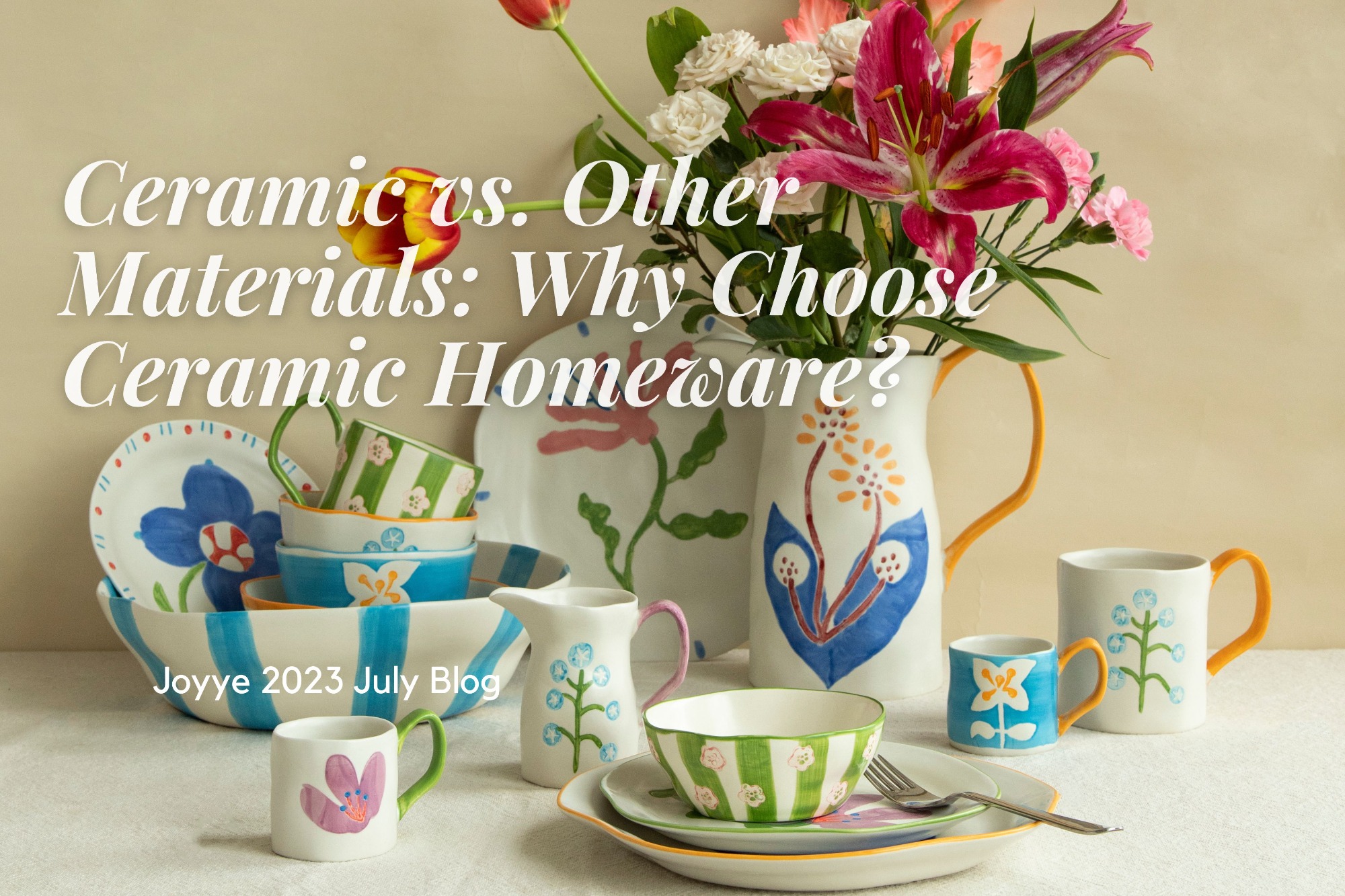 When choosing homeware for our homes, we have many options. Each material brings unique characteristics and appeal, from glass and metal to wood and plastic. However, one material that has stood the test of time and continues to be a favorite among homeowners and designers alike is ceramic. We are going to explore why you should choose ceramic homeware over other materials, its benefits, and how it can enhance your living spaces.
1. Timeless Elegance and Beauty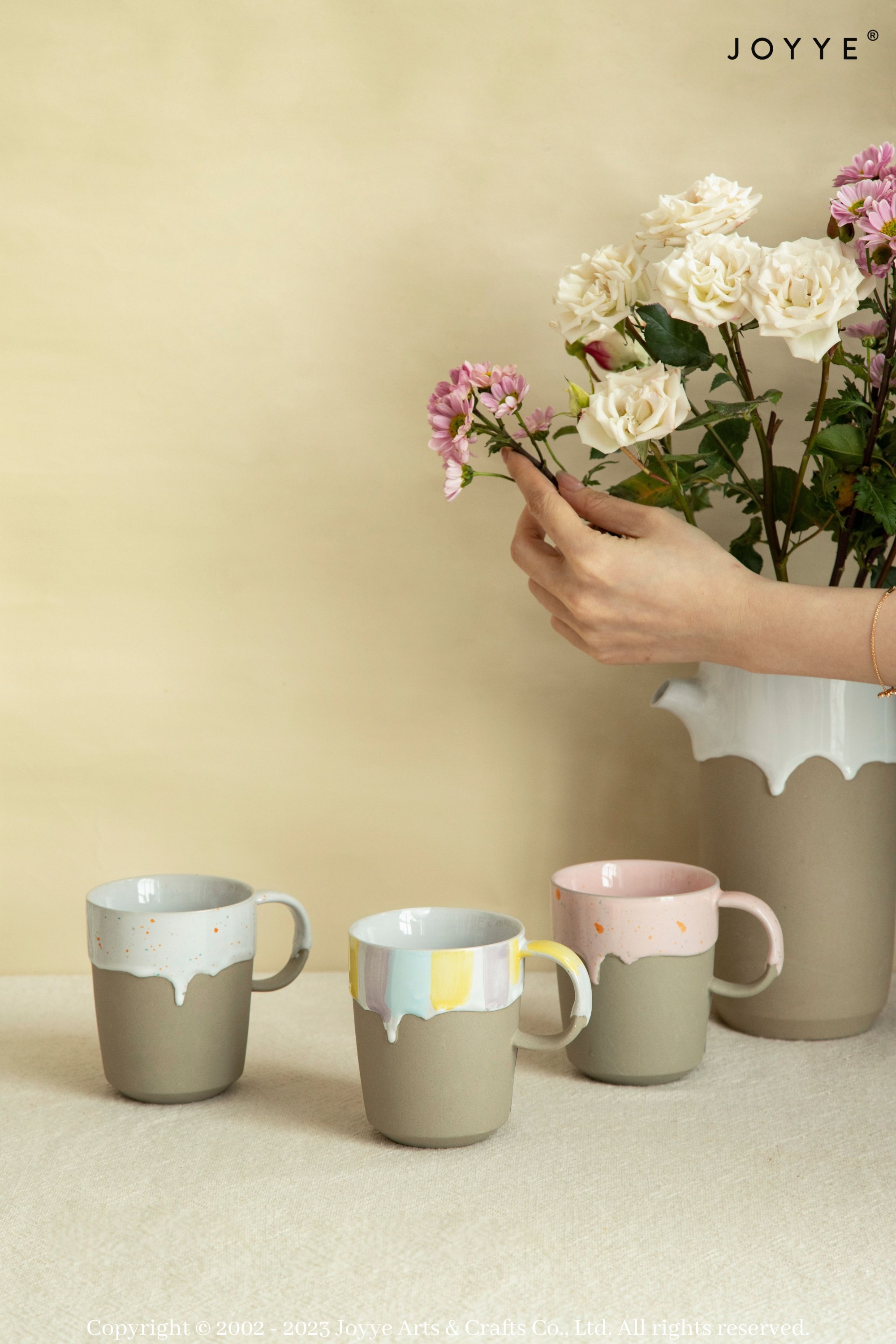 One of the primary reasons to choose ceramic homeware is its timeless elegance and beauty. Ceramic pieces have a refined appearance that effortlessly elevates any space. Whether it's a delicate ceramic vase with intricate patterns or a set of ceramic dinnerware with a smooth glaze, the beauty of ceramic homeware is undeniable. Ceramic pieces often feature artisanal craftsmanship, showcasing the skill and attention to detail of the artists who create them. As a result, ceramic homeware adds a touch of luxury and refinement to your home.
2. Versatility in Design and Style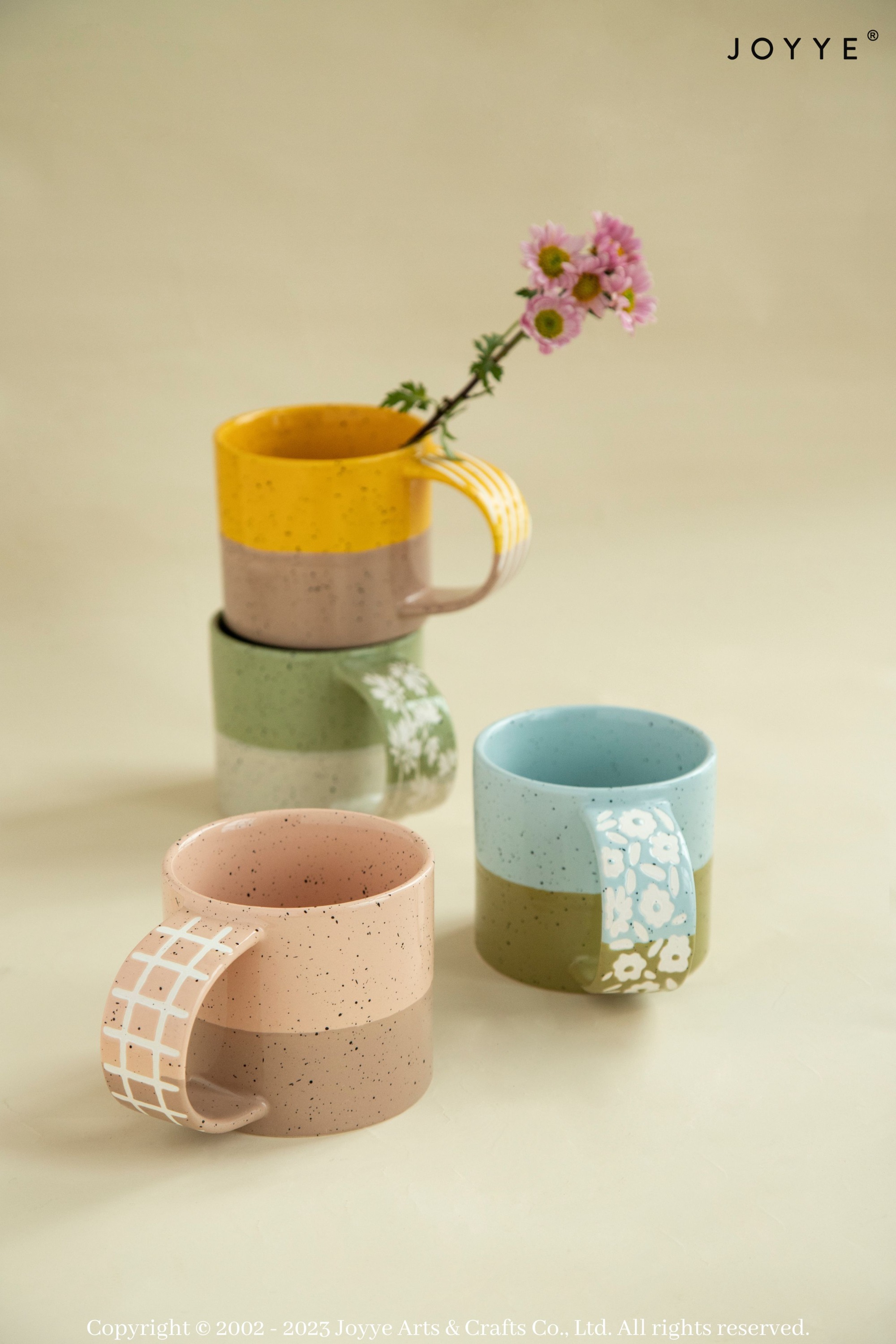 Ceramic homeware is incredibly versatile when it comes to design and style. From traditional and rustic to modern and minimalist, ceramic pieces can effortlessly adapt to various interior aesthetics. The range of colors, textures, and finishes available in ceramic homeware allows you to find pieces that perfectly complement your existing decor or create a focal point in your space. Whether you prefer a vintage-inspired ceramic teapot or a sleek and contemporary ceramic lamp, there's a ceramic homeware piece to suit every taste and preference.
3. Durability and Longevity
Ceramic is a durable material, making it an excellent choice for homeware that can withstand the test of time. High-quality ceramic homeware is resistant to scratches, stains, and fading, ensuring that your pieces remain pristine for years. Unlike other materials that may wear down or degrade over time, ceramic homeware retains its beauty and functionality even with regular use. This durability makes ceramic a practical investment for homeowners looking to furnish their spaces with long-lasting and reliable pieces.
4. Heat and Temperature Resistance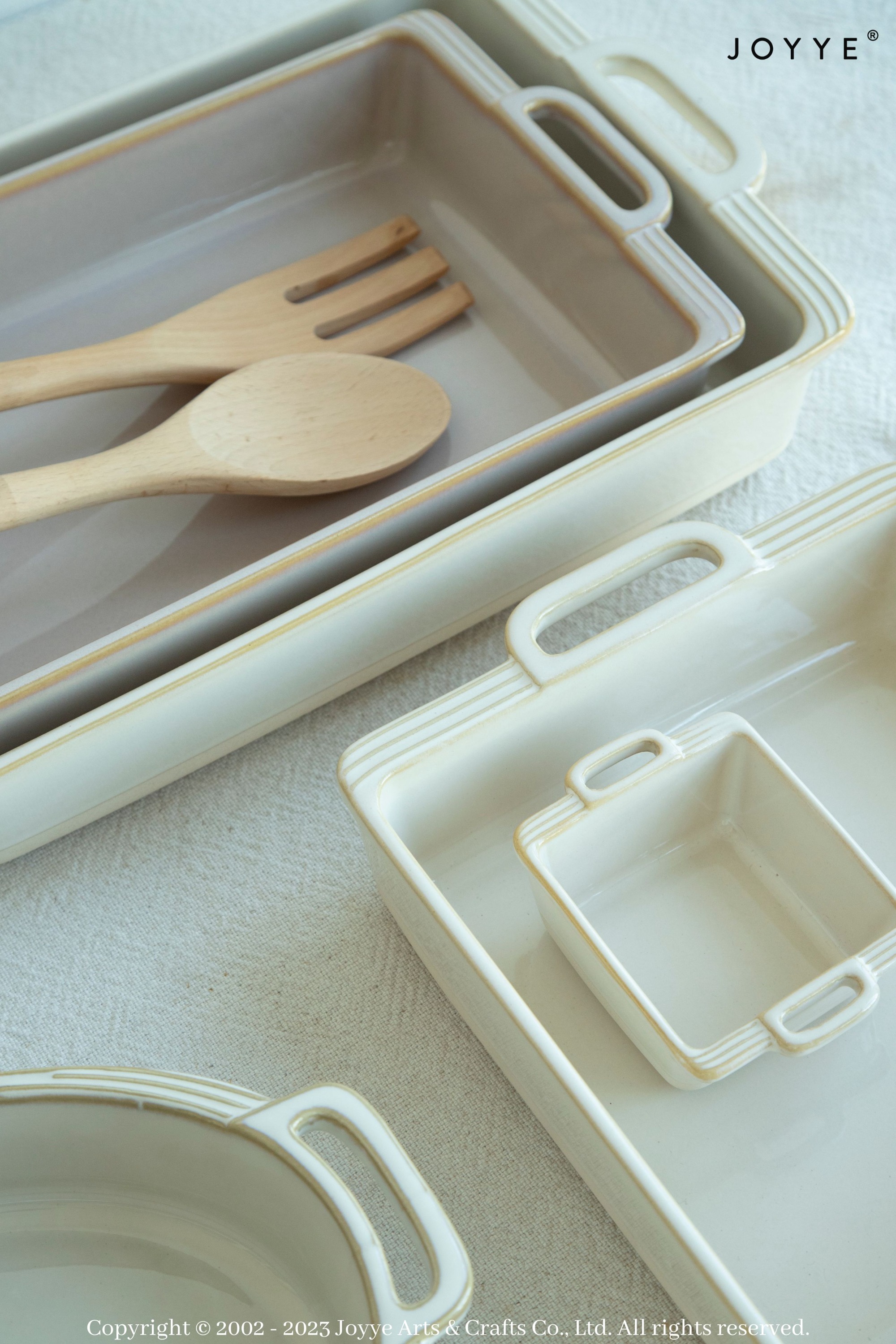 Ceramic homeware is well-known for its heat and temperature resistance. This characteristic makes it perfect for use in the kitchen and dining area, where it can be exposed to high temperatures during cooking and serving. Ceramic dishes and bakeware can go from the oven directly to the table, keeping your food warm and adding a touch of elegance to your dining experience. The heat-retaining properties of ceramic also make it an excellent choice for coffee mugs and teapots, allowing you to enjoy your favorite hot beverages at the perfect temperature.
5. Non-Toxic and Safe for Food Use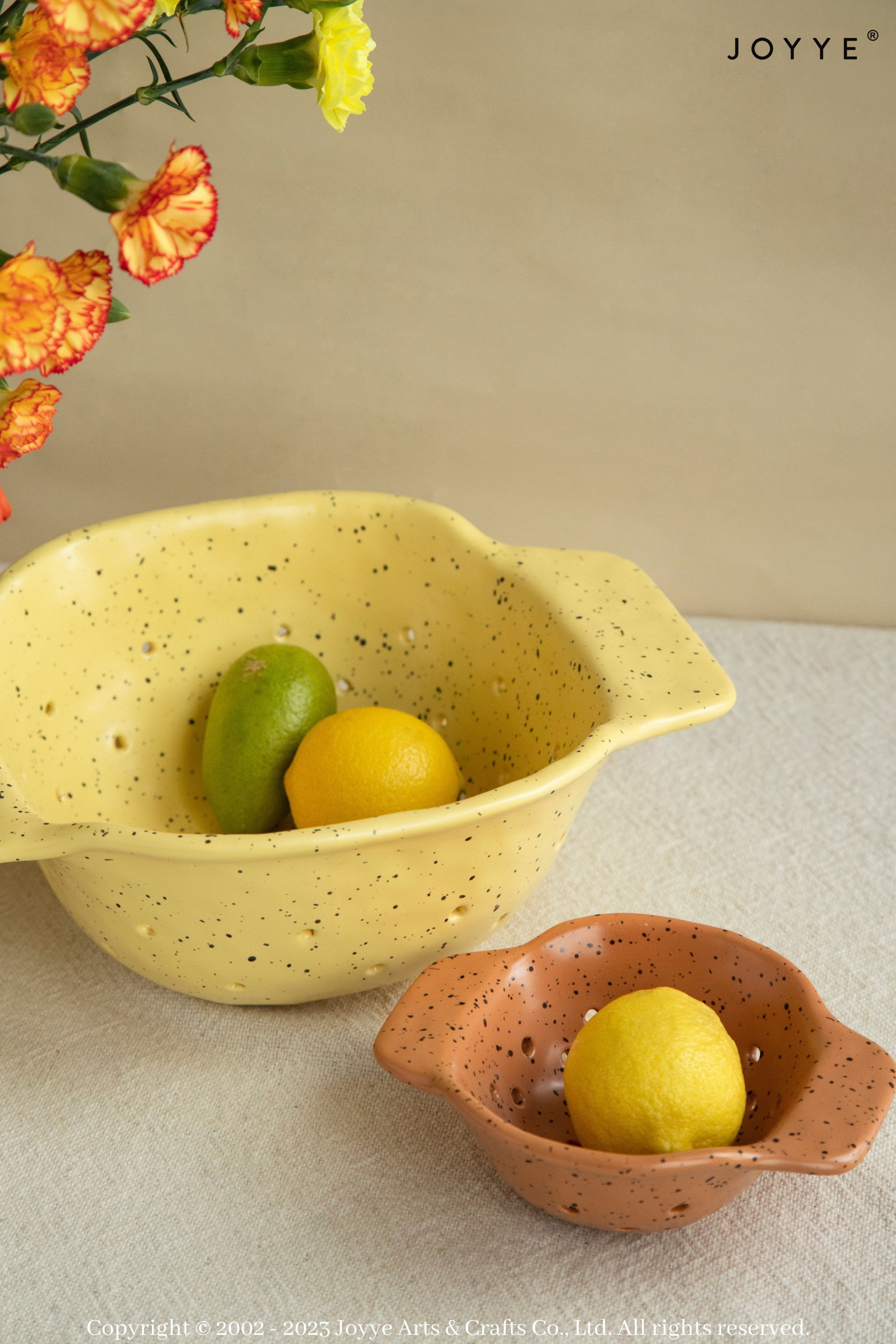 Another significant advantage of ceramic homeware is that it is non-toxic and safe for food use. High-quality ceramic pieces are lead-free and stay away from harmful chemicals getting into your food or drinks, ensuring the safety and health of you and your family. Additionally, ceramic is non-reactive, meaning it won't alter the taste or texture of your food, allowing you to savor the flavors without any interference.
6. Eco-Friendly and Sustainable
Ceramic homeware is an eco-friendly and sustainable choice to reduce the environmental impact. The production of ceramic involves natural materials, such as clay and water. It requires less energy compared to other materials like glass or metal. Additionally, high-quality ceramic pieces have a long lifespan, reducing the need for frequent replacements and contributing to less waste in the long run. Choosing ceramic homeware over disposable or short-lived materials is a conscious decision that aligns with environmentally responsible practices.
7. Easy to Clean and Maintain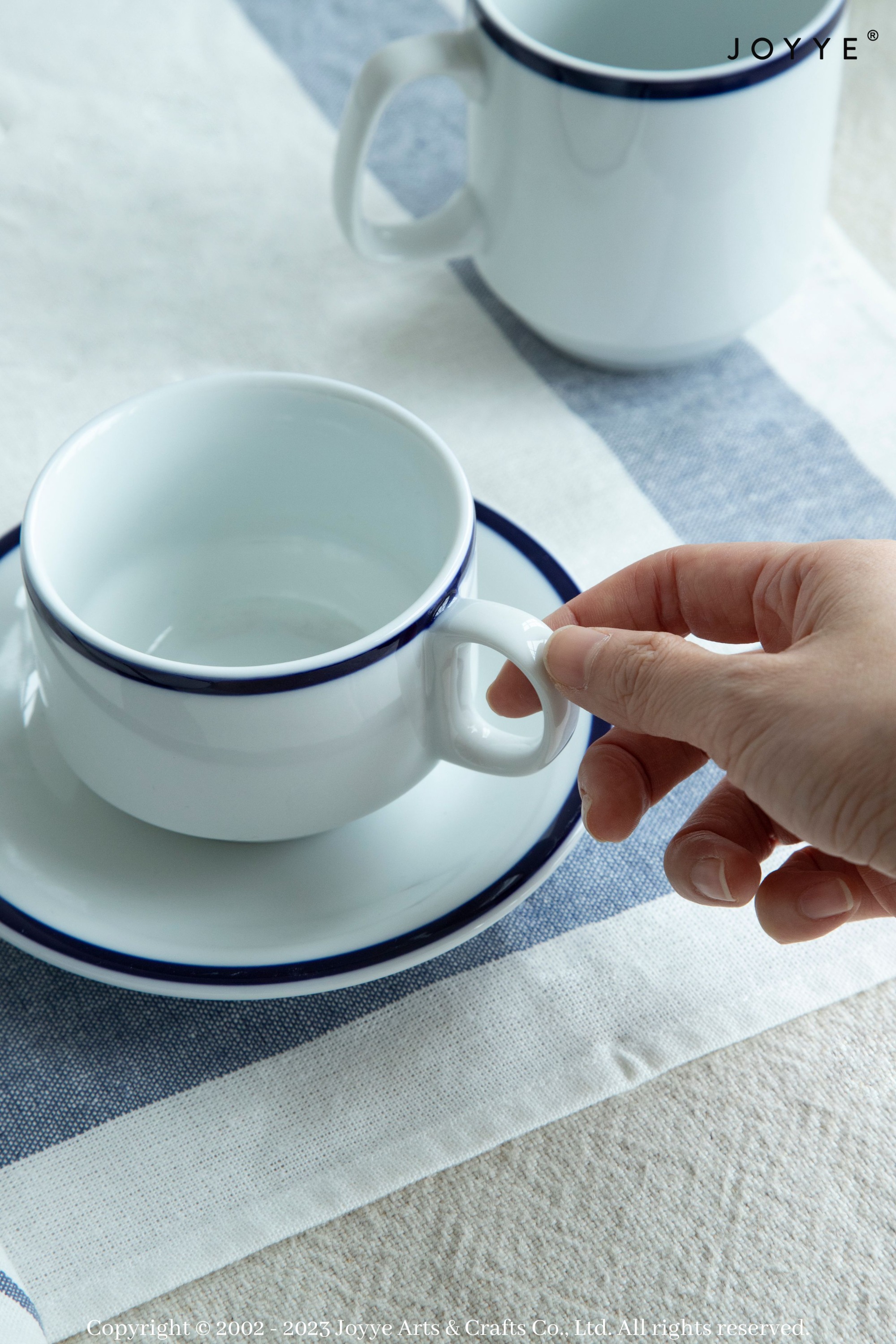 Cleaning and maintaining ceramic homeware are relatively simple tasks. Most ceramic pieces can be safely cleaned in a dishwasher, making it convenient for busy households. A gentle detergent and a soft sponge are sufficient for handwashing to keep your ceramic homeware looking its best. Unlike some materials that require special care or polishing, ceramic homeware is low-maintenance and easy to keep clean and pristine.
In conclusion, choosing homeware material can significantly impact your living spaces' aesthetics, functionality, and sustainability. Ceramic homeware is an excellent choice due to its timeless elegance, versatility, durability, heat resistance, and non-toxic properties. Its eco-friendly nature and ease of cleaning add to its appeal, making it a practical and sustainable investment for your home. By choosing ceramic homeware, you enhance your living spaces with beauty and charm and embrace a material that embodies craftsmanship, tradition, and responsible living.

So, the next time you're shopping for homeware, consider the beauty and benefits of ceramic and let its allure enrich your home. Joyye provides professional one-stop services on ceramic homeware. Reach us at https://www.joyye.com/ for more details.