About Joyye
Joyye is your most trusted partner in ceramic homeware and ceramic gifts.
Founded in 2002, Joyye is a houseware entrepreneur with over 20 years of experience in ceramic production. We have won the unanimous trust of our global customers and become the industry's leading professional ceramics supplier through our excellent original design capability and strict product quality control.
We specialize in combining handmade ceramics with various handicrafts to create more than just ceramic products; it continues a story and an aesthetic of life. We always keep up with the trend of the global market to provide innovative and high quality ceramic houseware, such as ceramic tableware, ceramic cookware, ceramic kitchenware, and other products designed with a blend of creativity, art, and humanistic concepts, which people love. As a result, we stand out in ceramic production and have won wide recognition in the international market.
Joyye's Vision
JOYYE ceramic art and lifestyle brand, founded in 2002, adheres to the vision of "CHINA BACK TO CHINA," wishing to integrate traditional ceramic techniques into the modern aesthetic concepts of art so that Chinese ceramics recapture the splendor of the past. At the same time, under the mission of "Committed to ceramic creativity, sharing the aesthetics of life," we create works that integrate tradition and modernity, East and West, art and life with the values of art, creativity, and humanity. Spread the concept of Chinese culture and philosophy of life.
Why Choose Joyye

20 Years of Experience
We have more than 20 years of experience in ceramic technology. We have deep knowledge and insight into the ceramics industry. This wealth of experience allows us to anticipate industry trends and customer preferences. We have honed our expertise to bring you only the best ceramic home furnishings.
Leading Technology
We have always been at the forefront of ceramic manufacturing technology. With the leading level of craftsmanship technology, excellent independent research and development design, strong production coordination ability, and around the three core directions of multi-craft, multi-style, and diversity, we have developed different products. We apply our understanding of nature, our heritage of different materials, shapes, glazes, and other craftsmanship, and the fusion of Chinese and Western cultural IP to the art of fire and earth. Thus ensuring that our products not only meet industry standards but also reflect modern design, quality, and durability.


Joyye Ceramics Manufacturing Technology & Production Processes
Professional Team
We are a team of graphic designers, ceramic sculptors, ceramic hand painters, and other professionals passionate about helping brands discover the magic of custom ceramics. They work harmoniously together to ensure a seamless transition from concept to final product, saving our clients time, energy, and resources and also ensuring that every product we deliver is carefully crafted, beautiful, and tailored to your specific requirements. The passion and commitment of our team is reflected in every piece of work.
Premium Products
At Joyye, we take great pride in our wide range of quality ceramic homeware and ceramic gifts. From fine tableware to decorative vases and innovative kitchenware, our ceramic products are carefully selected to meet the tastes and preferences of various users. We know that high-quality products can enhance a living space, and we're committed to making that happen.
Exceptional Service
In addition to our products, we are committed to providing unparalleled service. We work closely with our partners to understand their needs and provide customized solutions. With expert design, flexible and varied customization options, high-quality materials, manufacturing capabilities, ceramic know-how, on-time delivery, and a dedicated after-sales team, we will help you create eye-catching, stand-out ceramic pieces. Whatever the vision, shape, or size of your ceramic piece, nothing is out of reach.
Our Manufacturing Center
For more than 20 years, we have been sticking to the field of ceramics and strictly controlling product quality. Today, we have 608 workers, 15 quality control teams, and a massive factory with a monthly production capacity of more than 1 million pieces, covering an area of more than 40,000 square meters. Our factory has also obtained authoritative certifications, including BSCI, Sedex, ISO14001, and ISO9001, etc., ensuring that our products meet the highest standards from raw material procurement to final delivery.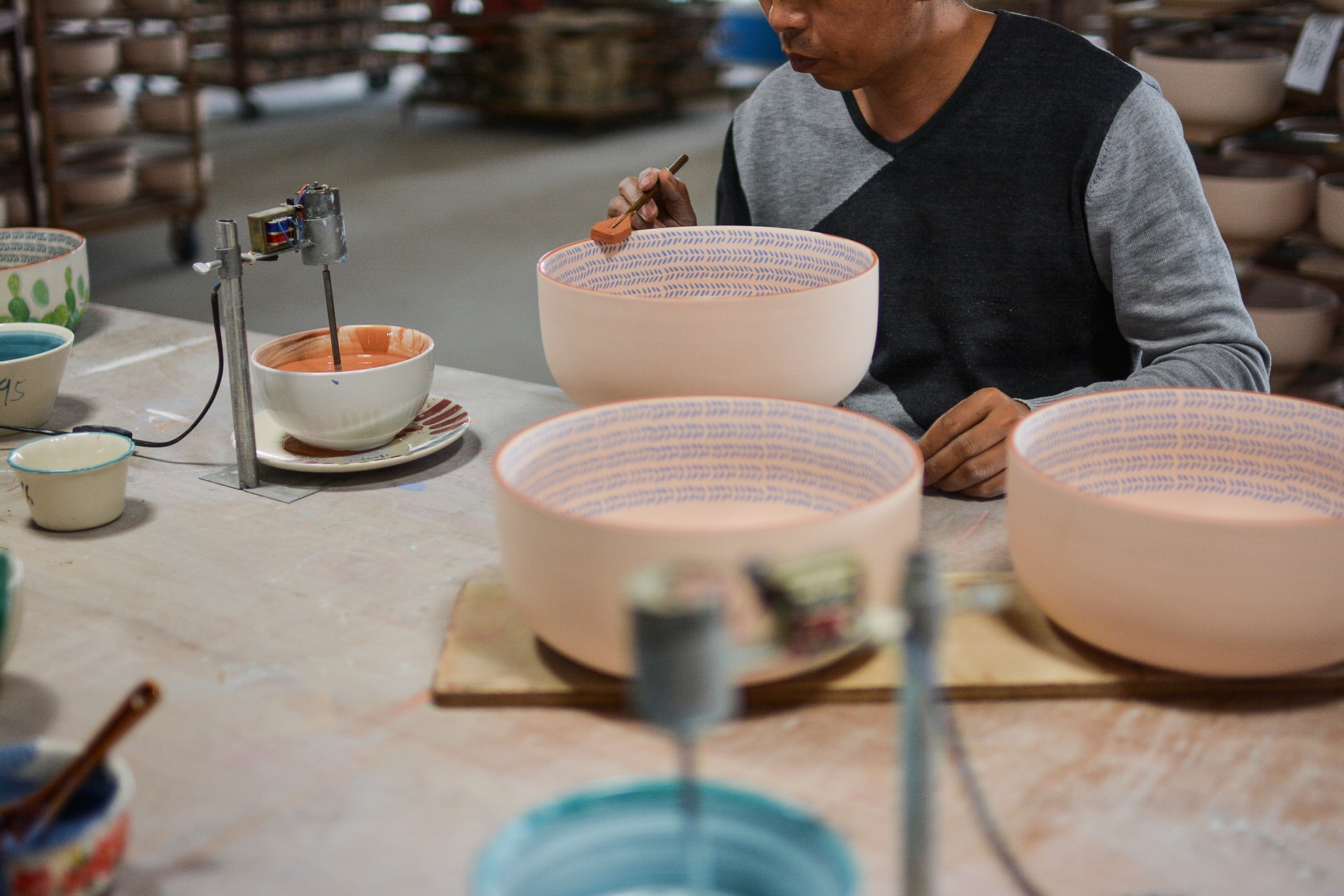 20+
Production Experience
35+
Sold to 35+ countries worldwide
300+
Project Patent Technology
Our Showroom
Step into the Joyye ceramic tableware showroom and immerse yourself in a feast of art and utility. The ceramic products here are a blend of traditional techniques and modern aesthetics, Chinese and foreign cultures, art and life, sharing the beauty of art and culture with people in an innovative way. Let's explore the art and culture of ceramics together.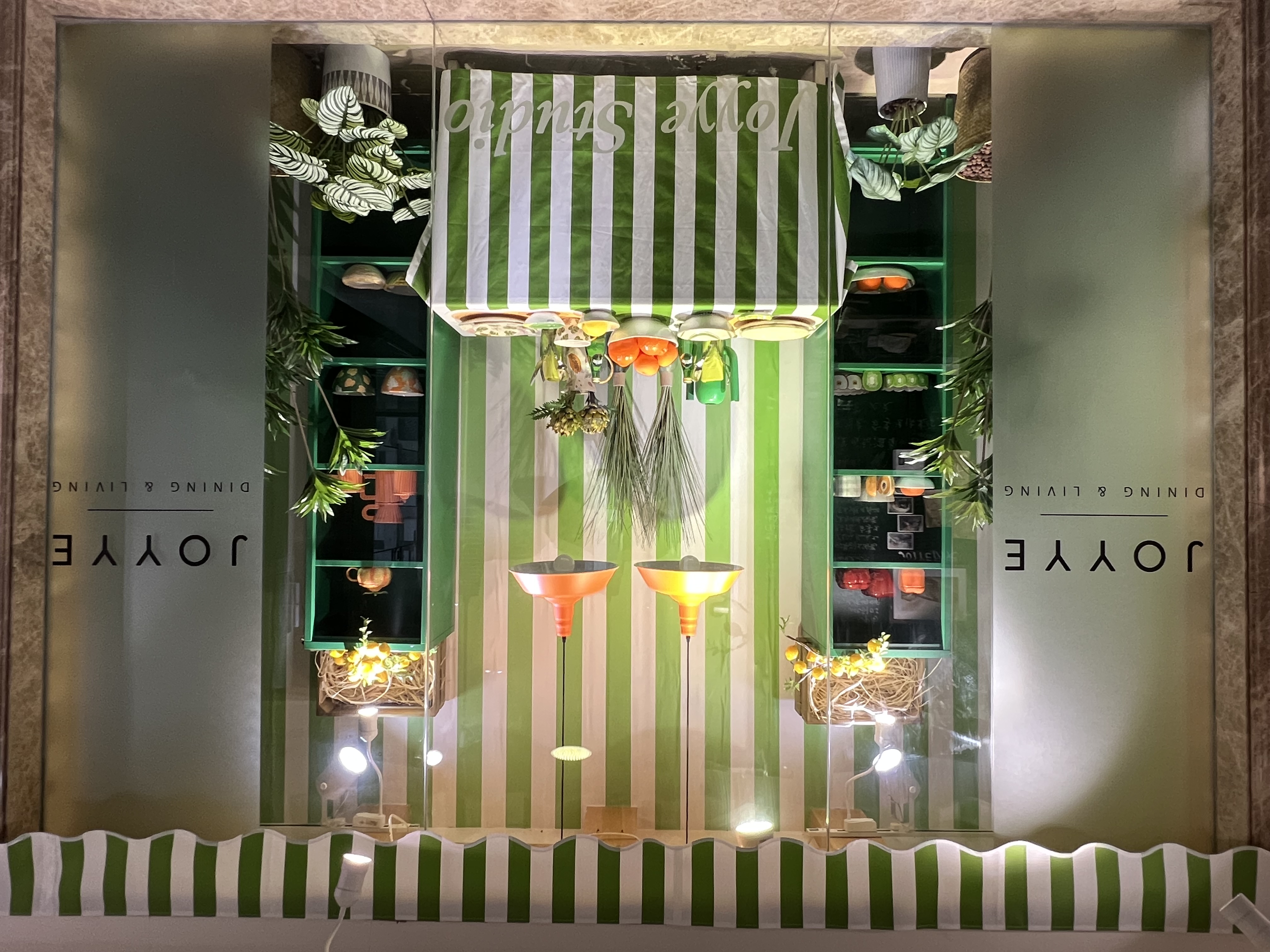 Joyye Canton Fair 2023