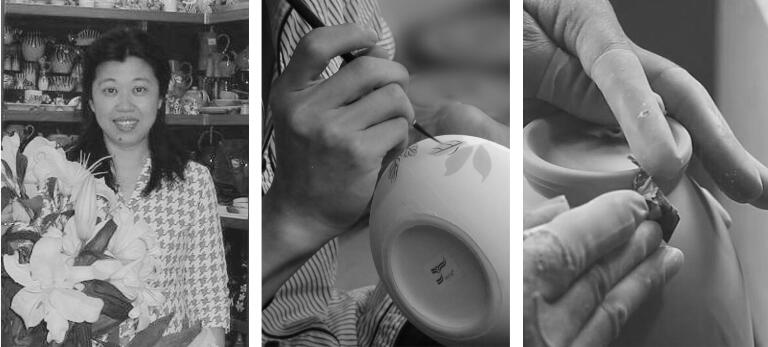 Joyye Story
The founder, Susan was born in a family of ceramic craftsmen. In the 1920's, Susan's grandfather owned a ceramics workshop in Gaobei, China, a famous traditional ceramics village with a dragon kiln. A decade later, the workshop was closed, but this did not bring an end to the family tradition.

Susan's father was graduated from ceramics academy. He worked as a director of a government owned ceramics factory with thousands of workers before he became director of the institute of ceramic heritage in Guangdong and wrote one of the most influential books about traditional Chinese ceramics processes and techniques.

Susan inherited her parents' love and affection for ceramics, and has been eager to learn about it since early childhood. Following her father's footsteps, Susan first worked in a government owned ceramics business. After 15 years, she realized that everybody was doing the same and she want to do some innovation. Spread life aesthetics to everyone and hope people could enjoy ceramic art life is what her pursuit. Then she started her own company: Joyye in 2001.